Trade show season is coming hopefully Covid-19 turns into a positive way. Many distributors and suppliers mainly rely on their business on trade show events. Although drop-shipping online business is getting more and more popular, it cannot replace the status of showing up at the exhibition. Building up trust and confidence with the customer has a long way to go especially for the manufacture-based company. It is hard to imagine a corporation purchasing institution deciding a big order online without a field trip or background check. Therefore, you can never put too much emphasis on the importance of face-to-face communication with your clients. To stand out against competitors during the trade show event, we need to carefully prepare before participating. Here are several tips shared by the sales team of Morning Banner Display.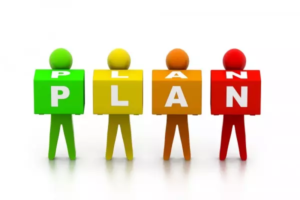 Choose the most suitable plan
Nothing is free of charge. You have to work out the budgeting at the moment of Booth reservation which means ROI (Return on Investment) must be thoughtfully taken into consideration. The cost of exhibition booth fees would depend on the host city and trade show scale. Have the top sales walk some shows and evaluate the best floor locations and exhibitor booth sizes. Finally, find out the most cost-effective option and leave sufficient time to purchase necessary Affixed merchandise.
Advertise the event
Cooperate with a graphic designer to modify and improve the attendee brochure. Inform all the existing clients about the exact time and location of the trade show event your company will attend do not ignore those clients physically located far from your region. Although they cannot attend the exhibition directly, attach a company profile PDF with a warm greeting to demonstrate the competence of your company. Update all social media or company websites or pages Simultaneously to maximize exposure rate. If there is a budget left, advertising and doing a promotional activity at a local-use search engine would be a good idea to boost sales at trade show events as well.
God is in the detail.
The sales team gathers and simulates the questions that will be asked on site. Pay attention to any details to reflect professionalism. Arrive at the venue one or two days in advance to set up the exhibition. Be familiar with the traffic, on-site environment, and other exhibitors around the booth. Do not miss out on the good opportunity to Collect competitor information and understand new trends in the industry.
First impressions are lasting. Once a first impression is made which is less than great, unfortunately, it will take a long time to change it. Show respect and keep smiling to those who wander around your booth and less likely to reach an agreement with you right away. Some clients may collect all exhibitors' information and discuss it with their team after the trade show event. Make your contact detail outstanding and approachable among so many competitors.
Attending a trade show is just the beginning to build up a relationship with prospective clients.
Last but not least, impressive reputation and high-quality products and service are the core competitiveness of a company. Take full advantage of exhibitions to follow up on valuable clients and make yourself a trustworthy business partner.